---
Here you can get a genuine instant no-obligation online price guide from prices provided by over 250 companies.
See the prices here BEFORE you speak to anyone!
We will not pass your details to anyone without your consent.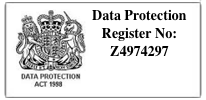 "Seeing prices online before getting quotes was a big help. Nikki from Roof Quoter did a search for me and found me some local companies to come around, measure up, and leave me with a full quote for a brand new roof."
- R. Wilson from Shrewsbury after using RoofQuoter.co.uk